Wildsight Kimberley Cranbrook is seeking submissions from artists for a new t-shirt design highlighting our Branch's local work.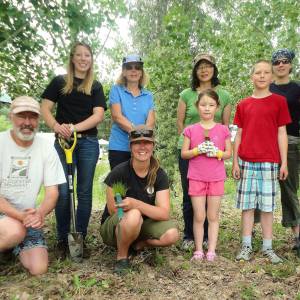 The cities of Kimberley and Cranbrook are home to a wealth of talented visual artists, and we're searching for individuals who can bring our vision of vibrant, sustainable communities to life through their artwork. Think you have a winning idea? Check out the contest guidelines below, and prepare your work for email submission (kimcran@wildsight.ca) by Monday, June 26th, 2017. Short-listed designs will be reviewed by our committee, and artists will be notified of results by Thursday, July 6th. The winning artist will be awarded with a $100 cash prize, and will be profiled on Wildsight social media, our website and monthly E-Blast.
The winning design will effectively illustrate our Branch Mission (below) and capture our local work in any of the following categories: Food Sustainability (the Open Gate Garden, Education & Workshops), the Kimberley Farmers' Market, Apple Capture, Go Wild! and more.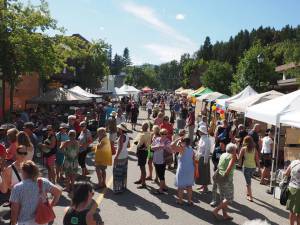 Our Mission: The Wildsight Kimberley Cranbrook Branch empowers environmentally responsible citizenry and supports conscious local economy. It provides consistent and ongoing leadership by engaging and listening to the concerns of the community, then responding with care, insight and innovation. The branch develops local programs, projects, events and campaigns that support ecological literacy and community action.
For more details, please have a look at our Design Contest Guidelines.