Eleven excellent Wildsight educators gathered in Revelstoke this spring for their annual training session for Columbia Basin Trust's Know Your Watershed program, an initiative administered and delivered by Wildsight.
"With educators in every major community across the Columbia Basin, teaching watershed literacy to as many students as possible, these annual training sessions are crucial not only to make sure we deliver excellent classes, but also to share ideas and results between educators and build our capacity together," explained Dave Quinn, Know Your Watershed's Program Coordinator.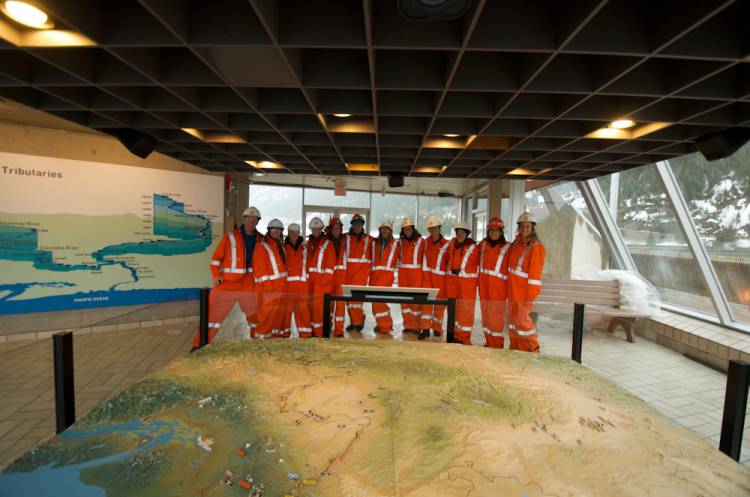 This year, educators experienced an enlightening and awe-inspiring tour of BC Hydro's Revelstoke Dam, where they learned more about the complexities of dam construction and maintenance, water management, flood control and power generation in the Columbia Basin. BC Hydro's Environment Specialist Karen Bray spoke to educators about their environmental programs and policies, with a focus on inundation zones. "Touring one of BC's largest hydroelectric dams and seeing the huge scale of it from the inside was a powerful experience for all of us," added Dave, "and really brought home the need to balance power generation with water needs for aquatic life, recreation, fisheries and other uses."
But it was not just dams on the learning agenda. Robyn Hooper, Executive Director of the Columbia Shuswap Invasive Species Society, shared insights and educational activities for aquatic invasive species threatening Columbia Basin Waterways. Hydrologist Martin Carver and climate scientist Mel Reasoner helped educators better understand the predicted and observed impacts of climate change on Basin watersheds and communities.
"These focused presentations really helped us understand and articulate the changes and threats our waterways are facing, and what this could mean for wildlife, agriculture, recreation and water availability in the future," said Quinn. These climate lessons will be directly passed on to future Know Your Watershed students, who recently got a little bit older.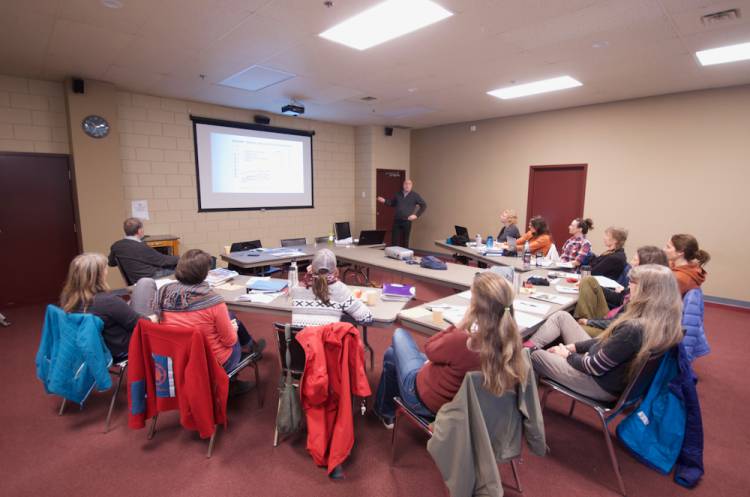 Now in its seventh year, the Trust's Know Your Watershed Program is transitioning from Grade 8 to Grade 9 to better mesh with the new BC Education curriculum. This shift to a new age group, with many students getting a bonus second year of Know Your Watershed, has put an extra focus on incorporating new themes for 2017 into the program. Topics such as the history of dams in the Basin, an introduction to the Columbia River Treaty, impacts of climate change in our region and on our water resources, the importance of protecting biodiversity and looking at the impacts of invasive species are all being excitedly prepared and worked into the program. Some of the new themes are special for this year only and some, like climate impacts, will be incorporated into the program in future years.
Know Your Watershed is also always striving to create authentic, place-based learning opportunities through student action projects in collaboration with local water managers and other community groups involved in protecting water. Already, educators are planning action projects including mycofiltration to reduce manure runoff into waterways, invasive weed pulls in wetlands and painting yellow fish on storm drains to remind locals that anything dumped in the drain ends up in a local creek.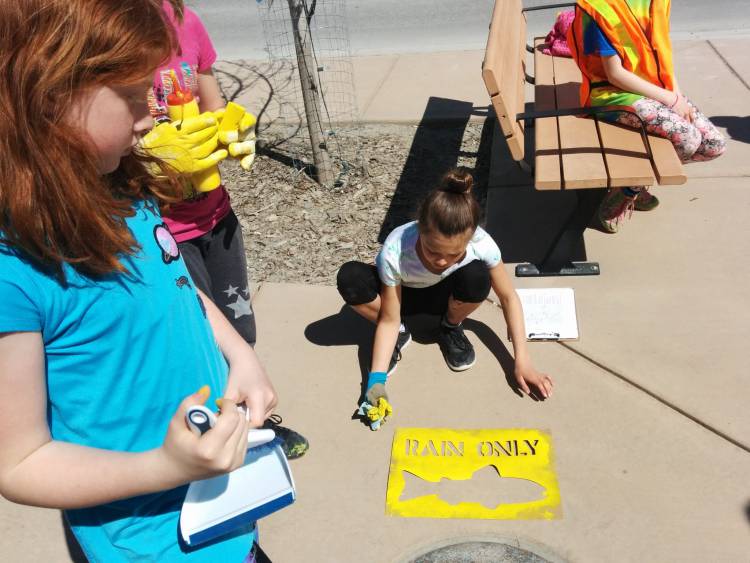 And for teachers who want to dive deep into particular water subjects, Know Your Watershed also offers deep learning programs, where classes take on subjects from water conservation, riparian zone function, invasive plants and water quality testing while learning hands-on in their local watershed.
Interested Grade 9 teachers can find all the details on Know Your Watershed here.