This summer 15 youth from across the region tackled some of the most rugged and remote wilderness in the Kootenays on Wildsight's six-day Go Wild Youth Leadership Adventure.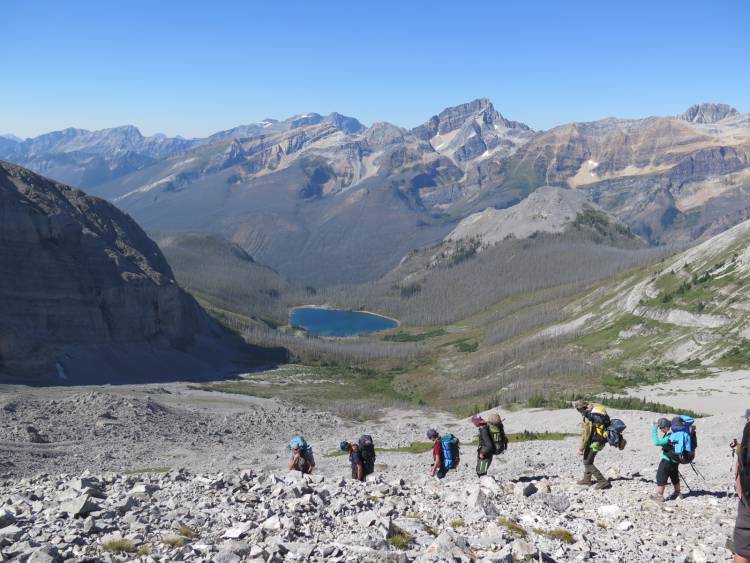 Led by Revelstoke's Patagonia Ambassador and Pro Skier Leah Evans and Kimberley wildlife biologist and wilderness guide Dave Quinn, the team traversed both Elk Lakes and Height of the Rockies Provincial Parks.
"It was the opportunity of a lifetime. It allowed me to experience the power and serenity of the mountains on a whole new level, and tune into my own wild side. I learned so much about the wilderness that is my backyard and the life that fills it, from mountain goats and porcupine to sorrel and yarrow," said Cranbrook's Chloe Mayes, age 16. "It was also an opportunity to connect with fabulous kids who share my love of all things in the mountains, forming friendships that I think will last a lifetime."
The goal of the annual Go Wild program is to allow local youth a chance to connect with the wilderness that defines the Columbia Basin, and to connect with other like-minded young people from other communities. The teens, aged 14-17, also learned backcountry cooking, no-trace wilderness travel, backcountry travel, and map and compass skills to help them build their leadership capabilities. This year participants included youth from Revelstoke, Cooper Creek, Riondel, Nelson, Cranbrook, Fairmont, Golden, as well as Calgary and Edmonton.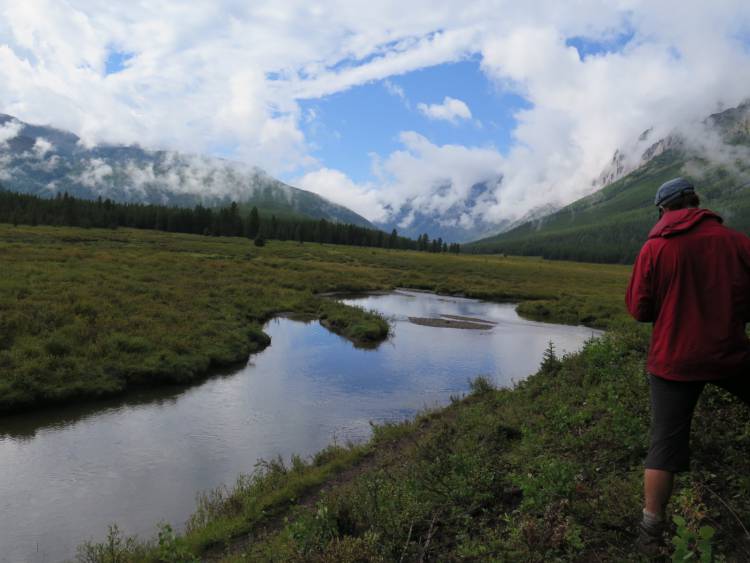 "What Leah and I are really trying to do is give youth the opportunities that we had growing up to connect with the wilderness and wildlife that really make this region globally significant. Our wild mountains need all the friends they can get these days, given the recreational and industrial development pressures that seem to be everywhere," said Go Wild Program Coordinator, Dave Quinn. "It really is an inspiration to spend six days with youth carrying heavy packs through rugged terrain, over high mountain passes, through hot sun and even snow this year, and hear nothing but awe and laughter."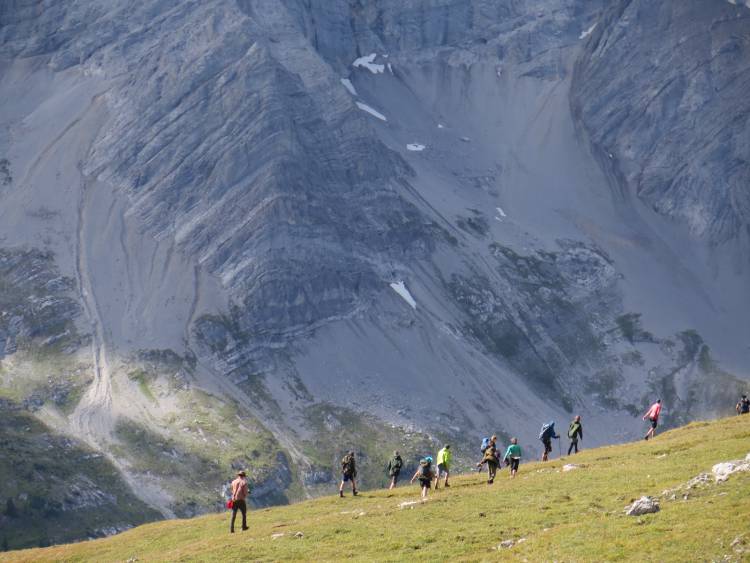 This year's participants included: Eli Lutz, Nelson; Seth and Caiden Albright, Fairmont; Megan Cottingham, Revelstoke; Jacob Beattie, Cranbrook; Parker Thomson, Cranbrook; Isaac Gray, Nelson; Josh Jolicoeur, Nelson; Bry Daniels, Cooper Creek; Catrina Schellenberg, Edmonton; Chloe Mayes, Cranbrook; Gus Connery-Boyer, Fairmont; Daniel Wensink, Riondel; Katie Watt, Fairmont; Ben Gadd, Golden; Leah Evans, Revelstoke
For more info and to put your name on a waitlist for next year's trip, please send an email to Stephanie Hirn.