Canoe tripping in the spring is my favourite way to explore the Columbia Wetlands. One morning in May, I watched from my canoe as 25 Great Blue Herons circled high before swooping down, arranging themselves one by one in trees that lined the shore, their silhouettes standing high off the tree tops. I was spellbound.
The Columbia Wetlands are a jewel in our midst. Stretching from Canal Flats to Donald, at the very headwaters of the Mighty Columbia River, they are one of the longest intact wetlands in interior North America, a critical part of the Pacific Flyway for migratory birds, home to more than 300 pairs of nesting Great Blue Herons, and right here in our backyard.
This spring, more than two decades of passion and hard work paid off when the final boating regulation was officially proposed by the federal government limiting boats to 20 horsepower on the main channel of the upper Columbia River. During the public comment period, our supporters submitted 1692 comments, more than 80% of all comments received.
Columbia Lake and the Columbia Wetlands are protected through provincial, federal and international designations, as well as private land conservation and they are recognized as a wetland of international importance under the RAMSAR convention. Regulating boating on the Columbia River main channel would be the final piece in this mosaic of protection protecting this wetland complex for future generations, for water quality and for the thousands of bird, animals, bugs and fish that call it home. We hope to hear the final decision on the regulation in the fall.
For decades, Ellen Zimmerman has led the charge to protect the Columbia Wetlands. As a young girl, I watched Ellen work tirelessly to protect this place, and as we worked together in this final push for protection, her deep love of the wetlands was truly inspiring. It is this shared love of our wild places, our waterways, our wild critters, our communities that brings us together to work for real change, for a future that protects these values and holds them high as pillars of our communities.
Thank you for your continued support.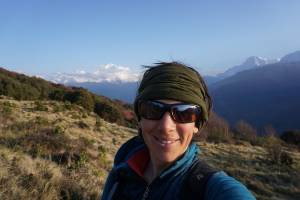 Robyn Duncan, Executive Director