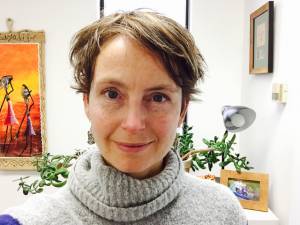 MEGHAN BEVERIDGE, Manager, Transboundary Waters, Department of Environment and Natural Resources, NWT
Meghan Beveridge, acting Manager, Transboundary Waters, works in the Water Resources Division, Department of Environment and Natural Resources, Government of the Northwest Territories. While much of her time is focused on transboundary water agreement negotiations, she also works with staff who run the NWT-wide Community-based Water Quality Monitoring Program. Meghan has worked with Environment and Natural Resources since 2009, focusing on development and implementation of the NWT Water Stewardship Strategy and transboundary water agreements. Previously she worked with Water Matters in Canmore. She has a Master's degree in Environment Studies from the University of Waterloo focused on water ethics and Alberta's Water for Life Strategy.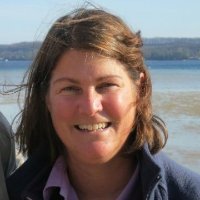 LISA BORRE, Senior Research Specialist, Cary Institute of Ecosystem Studies
Lisa Borre is a Senior Research Specialist at the Cary Institute of Ecosystem Studies. She provides research support for Dr. Kathleen C. Weathers, co-chair of the Global Lake Ecological Observatory Network (GLEON), and project coordination for Lake Observer, a mobile application for recording lake and water observations across the globe.
Lisa has worked for the conservation and sustainable management of lakes for more than 25 years. She coordinated the Lake Champlain Basin Program, facilitating development of a comprehensive watershed plan, from 1990 to 1997. She co-founded LakeNet, a world lakes network that was active from 1998 to 2008, leading a global initiative to document and share lessons learned in lake basin management. She has also worked as a freelance writer, facilitator, and consultant to nonprofit and international organizations. She is now an active member of GLEON and NALMS and an associate investigator with the SAFER Project: Sensing the Americas' Freshwater Ecosystem Risk from Climate Change. She also writes about global lake topics for National Geographic's Water Currents blog.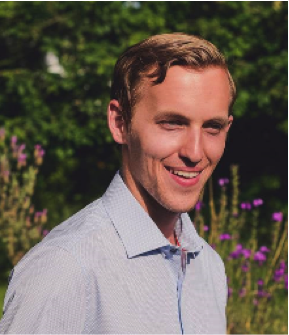 TYLER CARLSON, Water Policy Researcher, Simon Fraser University
Tyler Carlson is a graduate student in the school of Resource and Environmental Management at Simon Fraser University, and a researcher with Living Lakes Canada and SFU's Adaptation to Climate Change Team. His research explores the potential of citizen science, and in particular, community-based water monitoring, to improve decision-making surrounding Canada's freshwater resources. Tyler's field experience as a citizen scientist has ranged from monitoring the activities of northern resident killer whales at Robson Bight Ecological Reserve, to assessing the vulnerability of shellfish to ocean acidification along BC's coast.

DIANE GIROUX, Regional Aquatics Coordinator, Akaitcho Territory Government
My name is Diane Giroux and I am Chipewyan Dene, a Deninu K'ue First Nation member which is part of Akaitcho Territory that is comprised of Treaty # 8 adhesion signatories in the Northwest Territories, south of 60.  In regards to my personal family history I come from a family of active land users; trappers and harvesters who hunted, fished and trapped in our traditional area of Rocher River. My late parents were Wilfred and Elizabeth Giroux who taught me to respect all things, to work hard and to not give up when things got tough. I owe them a lot, they were both very traditional and culturally strong Dene, they spoke to us in Chipewyan and taught us the Dene ways to live and survive on the land.
I was born in the community of Fort Resolution or Deninu K'ue and moved back home in 1995. I attended school from K-9 in Fort Resolution, then moved to Yellowknife in 1981 for high school and was a resident at Akaitcho Hall until I graduated in 1984.  This was a huge accomplishment as I was the first one to attain this level of education within my family; I was one of twelve children.
During the following years, I lived in Hay River, Edmonton and Yellowknife and had five children as a stay at home mom until I re-entered the workforce in 2004 in Yellowknife then moved to Fort Resolution in 1995.  In the period from 1995-2005 I worked locally and became very involved in local politics; I served as DKFN councilor and Sub-chief for 6 years, served as elected Chairperson for settlement council. The positions I held during this period included: Chairperson for local wildlife harvesters committee and sat as a representative on the national wood bison recovery strategy committee which was related to local Hook Lake Recovery Project, I also chaired the local environment committee (FREWC) and attended various meetings related to environment issues in the territory, I held a 4 year term as a DHSS and HRHSS health board representative.  In the area of economics, I was a DKDC board director and still hold a regional portfolio as Falcon Communications board member under the NWT BBA that accessed federal funding to increase technology in the north on a pan-territorial basis.  In the past, I also held regional portfolio's related to the First Nation Forestry Program, the Great Slave Lake Advisory Committee member and the Blue Print on Health representative as a committee member under Dene Nation health committee. I am currently a NWT at large representative on the Keepers of the Water.
During my tenure as elected councillor, I learned many things and as a result of this I have spent quite a bit of time working in various sectors, including; environmental, political, negotiations and social areas during this ten year period  and was basis for being hired as the regional aquatics coordinator by Akaitcho Territory Government. I have been in this position for 11 years and our program mandate is to establish sound aquatic programs in each First Nation community within Akaitcho. Lastly, I am a grandmother of five; this is the key driver for me in the work I do.  Elders say we must work for the future generations and as First Nations we are stewards of our lands/waters, we are taught to respect all living things and need to work together.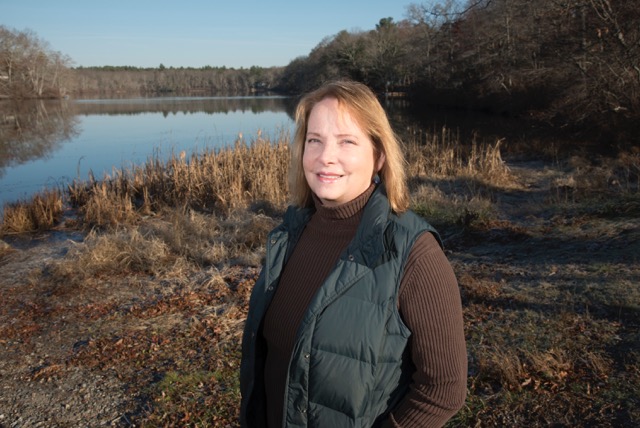 LINDA GREEN, Program Director, URI Watershed Watch
Linda is an ardent proponent and supporter of community-based volunteer monitoring/citizen science. She has been Program & Laboratory Director of the URI Watershed Watch Program, a scientist-led volunteer monitoring program, since its inception in 1988. This program, with over 350 volunteers intensively monitoring over 270 sites from salt to fresh water, promotes active volunteer monitoring, informal educational outreach and generates virtually all the of the RI lake water quality monitoring data. It is a part of the URI Cooperative Extension Water Quality Program.
For twelve years she led the USDA NIFA Volunteer Water Quality Water Resource Project, which even now supports the vitality, visibility and viability of volunteer monitoring programs across the country.  She is a co-founder of the Extension Volunteer Monitoring Network. She was the sole volunteer monitoring representative on the US National Water Quality Monitoring Council for ten years. In 2014 she was the recipient of its highest award, the Elizabeth Jester Fellows Award.
Linda was a longtime editorial board member of The Volunteer Monitor newsletter. She is past treasurer of the North American Lake Management Society and is a founding member of its New England chapter. She was the 2014 recipient of the Friend of NALMS award. She is secretary of South Kingstown Land Trust and recently co-chaired its accreditation committee. National accreditation was achieved in 2016. In 2016, Linda received the Distinguished Naturalist award from the Rhode Island Natural History Survey. Also in 2016, she was awarded one of the University of Rhode Island's "Big Thinker" awards. Linda Green holds a BS in Natural Resources and an MS in Resource Chemistry both from the University of Rhode Island. She is married, the mother of three adult daughters, grandmother of one adorable grandson, and favorite person to her 2 dogs.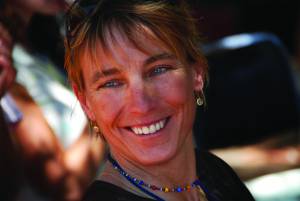 KAT HARTWIG, Director, Living Lakes Canada
Kat is the founder and Director of Living Lakes Canada a joint project of Wildsight, Lake Winnipeg Foundation and Global Nature Fund. She has served on the board of West Coast Environmental Law and TD Friends of the Environment Foundation and been an advisor for; the Lake Windermere Ambassadors; the Walter Duncan Gordon Foundation- Freshwater committee. She currently participates in the BC water leaders group; the Our Living Waters national group and is an advisor to the Canadian Freshwater Alliance, Small Change fund, Vancouver Foundation-Environment advisory and the Columbia Basin Trust Climate Resilience Advisory. She is a board director for Keepers of the Water, the Columbia Basin water stewardship network and German based Living Lakes International. Kat grew up on her family ranch in the Southern Rockies of BC. She has been involved in international, national and regional environmental advocacy issues relating to sustainable tourism, endangered species, corporate social responsibility and water based ecosystem protection since 1983. Her work has led to increased protection mechanisms for ecosystems through water and land use policies. Kat facilitates cross sector, corporate and NGO partnerships for Wildsight's and Living Lakes Canada's, conservation and water stewardship work. She lives with her family near the headwaters of the Columbia River in Ktunaxa Nation territory.
ELIZABETH HENDRIKS, Vice President, Freshwater, WWF Canada
Elizabeth Hendriks is a policy expert with over ten years experience working nationally and internationally. It was her work in Ecuador that inspired her to work within Canada to advocate for the sustainable management of Canada's communities and resources. Following her undergraduate work at Dalhousie University her graduate work at the University of Waterloo led to several publications including in the book, "Making the Most of the Water We Have: The Soft Path Approach to Water Management" and articles in the industry magazine Water Canada. As a consultant, she led the creation of the first national database for water policy (www.waterpolicy.ca) and was invited by the US State Department to explore in depth, water issues in the United States. Prior to working at WWF – Canada, Elizabeth worked at the POLIS Water Sustainability Project as the Water Policy and Governance Coordinator and as a Waterlution Associate hosting multi-disciplinary workshops on water issues across the country. She is now the Vice President of Freshwater at WWF-Canada
CLAIRE HERBERT, Coordinator, Canadian Watershed Information Network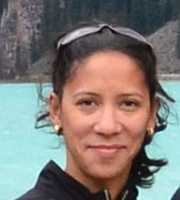 Claire Herbert works as the Coordinator for the Canadian Watershed Information Network (formerly the Lake Winnipeg Basin Information Network) housed at the University of Manitoba in Winnipeg, Manitoba. She is also currently pursuing a Master's degree studying remote sensing of cyanobacterial blooms in Prairie Lakes. Prior to working at the University, Ms. Herbert worked for Parks Canada Northern and Central Office on data management of long term datasets, and for the Department of Fisheries and Oceans studying water quality on prairie and northern lakes, including Lake Winnipeg and Lake of the Woods.
HEATHER LESCHIED, Program Manager, Living Lakes Canada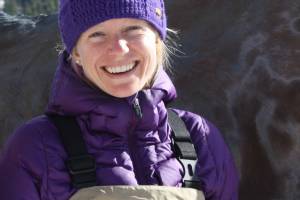 Heather as been involved in stewardship efforts in the Columbia Basin for more than a decade. She works with individuals and groups to increase capacity and knowledge to better protect our watersheds. Under this guidance, Living Lakes Canada's water programs have won awards from foundations and industry, and have been recognized by the federal government as a best practices example in community based monitoring. Heather is actively involved in the East Kootenay Integrated Lake Management Partnership, Columbia Basin Watershed Network, Friends of Kootenay Lake, Lake Windermere Ambassadors, and more. She holds Environmental Studies and Geography degree, is a certified Streamkeepers Instructor and field lead for the Canadian Aquatic Biomonitoring Network.
LANA LOWE, Director of Lands, Fort Nelson First Nation

Lana Lowe is the Director of Lands for the Fort Nelson First Nation (FNFN). As Lands Director, Lana leads the development and implementation of land and water governance initiatives on behalf of the Fort Nelson First Nation, including strategic policy development, inter-governmental and industry relations, Harvester support programming, community consultation, environmental monitoring, ecological restoration and land-based research projects. Lana holds an undergraduate degree in Resource Geography and a Master's degree in Indigenous Governance from the University of Victoria.

GREG MCCULLOUGH, Centre for Earth Observations Science, Department of Environment and Geography, University of Manitoba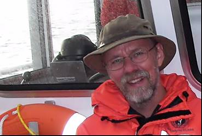 Greg McCullough received his Ph.D. from the University of Manitoba in 2006 for his study of hydraulics and sediment transport processes in Lake Malawi, SE Africa.  Prior to his return to academia, Dr. McCullough had been employed by the Canadian Department of Fisheries and Oceans since the 1970s to study sediment and nutrient transport processes in reservoirs in northern Manitoba, and at the Experimental Lakes Area in NW Ontario. In the course of research on Lake Winnipeg over the last two decades, he has developed remote sensing tools for monitoring algae in Lake Winnipeg, including the capability to distinguish and monitor cyanobacteria.  He has also studied the effects of climate and flooding on nutrient loading to Lake Winnipeg.

BRADLEY PETER, Executive Director, Alberta Lake Management Society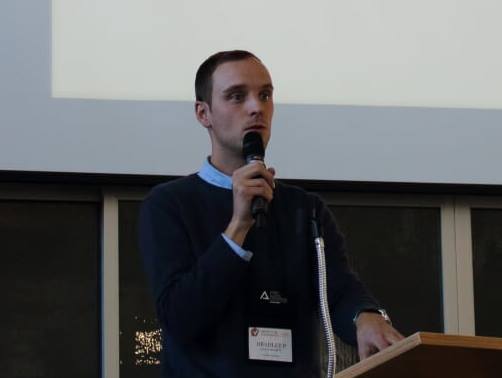 Bradley Peter is a professional biologist and the Executive Director of the Alberta Lake Management Society – a charitable organization based out of Edmonton, Alberta.  Here, Bradley has gained over 6 years of experience in coordinating community based water monitoring projects. Specifically, Bradley has coordinated the LakeWatch program: Alberta's largest lake water quality monitoring program which utilizes dozens of volunteers each year to collect lake water quality data. Moreover, Bradley has supervised the implementation of aquatic invasive species monitoring, aquatic plant monitoring, and educational water quality monitoring programs. Bradley believes community based water quality monitoring programs create an ownership of environmental data by stakeholders which cannot be achieved through isolated monitoring programs and which is crucial for driving environmental management initiatives.
TERRY REES, Executive Director, Federation of Ontario Cottagers' Associations (FOCA)
An outspoken advocate for Canada's freshwater resources and the communities that surround them, Terry has been the Executive Director of the Federation of Ontario Cottagers' Associations (FOCA) since 2004. FOCA is the largest waterfront landowner organization in Canada, representing over 50,000 member families in 520 community associations.
Terry is an active representative on more than a dozen province-wide and bi-national committees related to water, the environment, and other community and sustainability issues. Prior to his current role, Terry held numerous resource and environmental management positions with several of Canada's leading mining and petroleum companies.
Terry has a degree in Economics from University of Western Ontario, and a Certificate in Environmental Management from Ryerson University. Terry is certified as an Environmental Professional (EP) by the Canadian Environmental Certification Approvals Board (CECAB).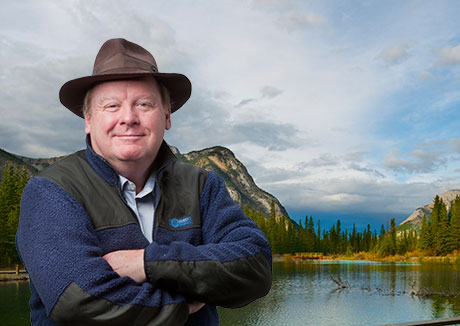 BOB SANDFORD, EPCOR Chair for Water and Climate Security at the United Nations University Institute for Water, Environment and Health
Bob Sandford is the EPCOR Chair for Water and Climate Security at the United Nations University Institute for Water, Environment and Health. In this capacity Bob was the co-author of the UN Water in the World We Want report on post-2015 global sustainable development goals relating to water.
In his work Bob is committed to translating scientific research outcomes into language decision-makers can use to craft timely and meaningful public policy and to bringing international example to bear on local water issues. To this end, Bob is also senior advisor on water issues for the Interaction Council, a global public policy forum composed of more than thirty former Heads of State including Canadian Prime Minister Jean Chretien, U.S. President Bill Clinton and the former Prime Minister of Norway, Gro Brundtland.
Bob is also a Fellow of the Centre for Hydrology at the University of Saskatchewan and a Fellow of the Biogeoscience Institute at the University of Calgary. He is a senior policy advisor for the Adaptation to Climate Change team at Simon Fraser University and is also a member of the Forum for Leadership on Water (FLOW), a national water policy research group centred in Toronto. In 2011, Bob was honoured with the Premier's award for his collaboration on the Northwest Territories water stewardship strategy. In 2013, Alberta Ventures magazine recognized Bob as one of the year's 50 most influential Albertans.
In addition to many other books, Bob is also the author  or co-author of a number of high-profile works on water including Cold Matters: The State & Fate of Canada's Snow and Ice; Saving Lake Winnipeg; Flood Forecast: Climate Risk & Resilience in Canada; The Columbia River Treaty: A Primer; Storm Warning: Water & Climate Security in a Changing Canada and The Climate Nexus: Water, Food, Energy and Biodiversity, which he co-authored with former Deputy Minister of Environment Jon O'Riordan, all published by Rocky Mountain Books. The Columbia Icefield and North America in the Anthropocene followed in 2016, both published also by Rocky Mountain Books.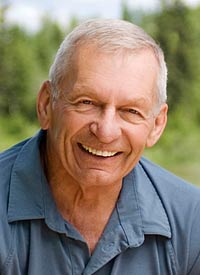 DAVID W. SCHINDLER, Killam Memorial Chair and Professor of Ecology (Emeritus), Dept. of Biological Sciences, University of Alberta
David Schindler received his doctorate at Oxford University, where he was a Rhodes Scholar.  He began his career as an assistant professor at Trent University (1966-1968). He then joined the Fisheries Research Board of Canada, founding and directing the internationally-renowned Experimental Lakes Area (ELA) in northwestern Ontario, where the impacts of pollutants can be studied in whole ecosystems. Schindler's work with eutrophication and acid rain at the ELA has been the scientific basis for environmental policy in Canada, the USA and Europe. He left ELA in 1989 to take the University of Alberta's Killam Memorial Chair in Ecology. Schindler has served as President of the Association for the Sciences of Limnology and Oceanography (ASLO), and as Canadian National Representative to the International Limnological Society. He is the author of 335 scientific publications, which have been cited over 29000 times.
Schindler chaired the International Joint Commission's Expert Panel on Ecology and Biogeochemistry (1975-1978), and the US National Academy of Sciences Committee on the Atmosphere and the Biosphere (1979-1981). He was a member of the review panel for the Alberta Pacific pulp mill (1989-90), the Science Advisory Panel of the Northern River Basins Study (1991-1996), Environment Canada's Science and Technology Advisory Board (1998-2001), Sweden's review of eutrophication management in the Baltic Sea (2005-2006) and Alberta's Environmental Protection Commission (2005-2008). He also served on the provincial Environmental Protection Commission following the Lake Wabamun oil spill, and the 2009 and 2012 Rosenberg International Forum on Water Policy's panels on Northwest Territories and Alberta water issues, which resulted in a 2015 treaty on water quality and quantity between Alberta and the NWT.
Schindler's international awards include the GE Hutchinson Medal of the Association for the Sciences of Limnology and Oceanography (ASLO), the Naumann-Thienemann Medal of the International Limnological Society, the first Stockholm Water Prize (2001), the Volvo Environment Prize (1998), the Tyler Prize for Environmental Achievement (2006), the International Society of Conservation Biology's LaRoe Prize (2010), and Natureserve's International Conservation Award (2015). In November 2016, he will receive the Society for Environmental Chemistry and Toxicology's  Rachel Carson Award.
In Canada, he received the 2001 Gerhard Herzberg Gold Medal, Canada's highest honor for science and engineering. In May 2009, he received the Royal Canadian Institute's Sandford Fleming Medal for public communication of science. In May of 2011, he received the Canadian Society for Ecology and Evolution's President's Award, and in 2015, the CAUT Distinguished Academic Award. He has been named by Alberta Venture as one of the 50 most influential Albertans for three years, most recently in 2011.
Schindler is a Fellow of the Royal Society of Canada, the Royal Society of London, a member of the U. S. National Academy of Sciences, and a foreign fellow of the Royal Swedish Academy of Engineering Sciences. He has received fourteen honorary doctorates from Canadian and U.S. universities. He is an Officer in the Order of Canada and a founding member of the International Water Academy. In 2008, he was appointed to the Alberta Order of Excellence. Trent University has recently named an endowed professorship in aquatic sciences after him, and ASLO has named its young investigator's award the Yensch-Schindler award.
Schindler's whole-ecosystem experiments have underpinned global policies to control algal blooms and acid rain. His 2008 study of the Athabasca River and Peace-Athabasca Delta, published in the Proceedings of the National Academy of Sciences, showed that the oil sands industry is contributing significantly to the contaminant burden of the Athabasca River, causing monitoring of the river to be upgraded.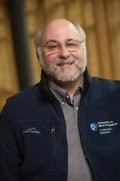 JEFF SCHLOSS, Co-Director, New Hampshire Lakes Lay Monitoring Program
Jeff Schloss joined the University of NH as a research scientist in 1986, and UNH Cooperative Extension in 1989 as a Water Resources Specialist. He is currently the Program Team Leader in Natural Resources.  He has been the coordinator and is currently the co-Director of the New Hampshire Lakes Lay Monitoring Program (NH LLMP), a grassroots lake and tributary monitoring program initiated in 1979. He is also an Affiliate Professor in the UNH Department of Biological Sciences and Associate Director of the UNH Center for Freshwater Biology. Past employment and appointments include research work in biology, water quality and aquatic ecology with the Smithsonian Institution Radiation Biology Laboratory, U.S. National Park Service, U.S. National Institutes of Health, U.S. Environmental Protection Agency, Naval Research Laboratory and the U.S. Geological Survey. Jeff has taught classes in Aquatic Ecology, Limnology (the study of lakes), Watershed Ecology and Lake Management. Jeff is also a past president of the North American Lake Management Society and a NALMS Secchi Disk Award recipient.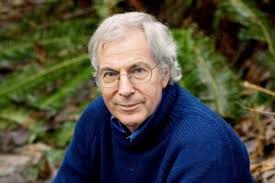 HANS SCHREIER, Professor Emeritus, UBC Faculty of Land & Food Systems, Land-Water Systems Program
Hans Schreier is a professor in the Faculty of Land & Food Systems at the University of British Columbia. His research focuses on watershed management, land-water interactions, soil and water pollution, stormwater management and virtual water issues. He has worked extensively in watershed studies in the Himalayas and the Andean regions, and in Brazil, Honduras, Vietnam, Mongolia, as well as in British Columbia. In 1996 he was recognized by the International Development Research Centre (IDRC) for his contribution to improve water resources management in the developing world. In 1999 he received the Manaaki Whenua Fellowship Award by Landcare Research in New Zealand. He produced 9 multi-media CD-ROMs for the Himalayan-Andean Watershed Comparison Project in Bolivia, Peru, Ecuador, Bhutan, Nepal, and China. In 2000 he developed a WEB-based Certificate Program in Watershed Management at UBC and todate 1300 individuals from 24 different countries have participated in the program. From 2003-2007 he was Co-Leader of the Watershed Program of the Canadian Water Network National Centre of Excellence and from 2003-2011 he was a member of the Water Advisory Panel for the Columbia Basin Trust.
In 2004 he received the "Science in Action" Award from The United Nations International Year of Fresh Water, Science & Education Program, for outstanding work in making watershed management knowledge available in Canada and in Developing Countries. In 2008 he received the King Albert International Mountain Award for scientific accomplishment of lasing values to the world's mountains. King Albert I Memorial Foundation, Zurich, Switzerland.