Do you know how much radon is in your home?
Our relationship with nature doesn't stop when we head indoors. Naturally occurring radon gas is the second leading cause of lung cancer (after smoking) and can accumulate unnoticed in homes. A significant percentage of homes in the Columbia Valley are thought to have unsafe radon levels above Health Canada guidelines. Despite this, the threat from radon is not widely known and very few homes have been tested.
Recognizing that a good connection with nature relates to the air we breath indoors as well as outdoors, Wildsight Invermere is raising awareness of these threats and guiding homeowners towards mitigation. As we proceed with this project, we hope to acquire long-term radon test kits and distribute them across the valley at a significantly reduced cost.
Meanwhile, we are compiling a database of known radon levels across the Valley. Have you already tested your home? We'd like to know! Please email your postal code, community name, and radon levels to invermere@wildsight.ca. Your results will be added to our database anonymously, compiled by postal code and shared across the community up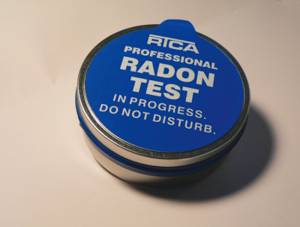 on completion of our project.
By increasing awareness of this silent danger, we are taking steps towards finding long-term funding to aid homeowners with mitigation.
Check out the BC Lung Association's Radon Aware Program for more information.
Connect with Nate Sereda of Energy Advise, the Valley's only certified radon mitigation specialist for help managing radon levels in your home.
The Radon Awareness in the Columbia Valley project is made possible with funding from the Columbia Basin Trust.