Mountains, lakes, grasslands, wetlands, and community. We are surrounded by all these good things. At Wildsight Invermere, our focus lies in supporting the ecological balance of it all, knowing that going out in Nature makes us all better human beings, and that we depend on a healthy, sustainable environment for our well-being.
The Invermere branch of Wildsight envisions a community where people value and protect wild spaces and embrace our interconnection with nature. Our primarily volunteer run non-profit organization reaches out to visitors and locals alike to inspire action and lead the way in conserving wild spaces and improving our relationship with nature. We host a variety of community events including notable speakers and inspiring film festivals, as well as undertaking larger initiatives such as Pesticide Free Invermere and the Lake Enid Restoration Project. Going forward, our activities will focus on connecting our community with the Columbia Valley's rich biodiversity through inspiring outreach and awareness events, showcasing places of ecological interest and facilitating outdoor experiences.
For our EVENTS, please see the bottom of this page.
Our branch Wild Times Newsletter: Summer 2016
Our 2016 Annual Report: AnnualReport_Invermere2016
Please join us! We always welcome your ideas and your energy.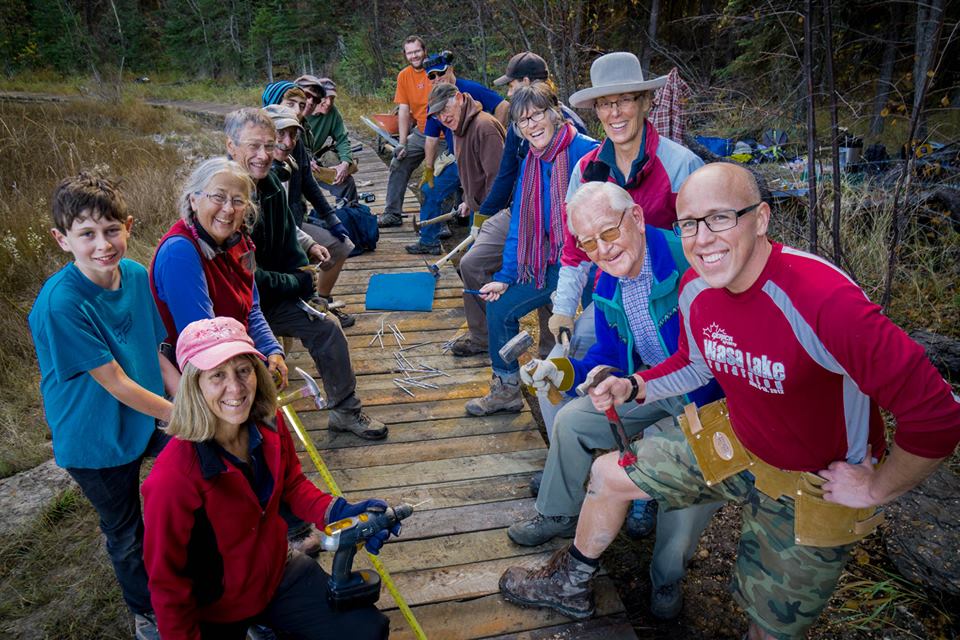 Inspire. Connect. Conserve.
We gratefully acknowledge the financial support of the following in 2016/17: