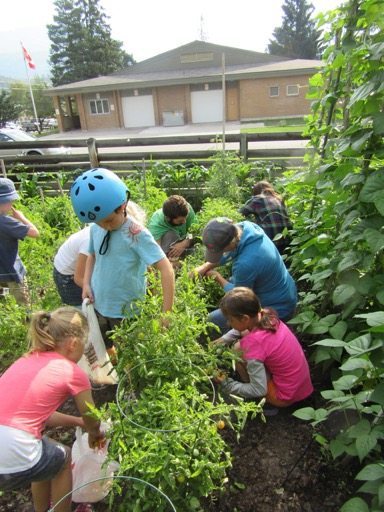 The summer is on it's way and it's time to Get Wild!
Registration is now open.
REGISTRATION EVENT!
June 14th and 21st
Golden Farmers' Market at the CP Parking Lot
If you haven't registered yet it is not too late for the early bird rate.  Come to the Golden Farmers' Market where GetWild! Camp coordinator, Madeline will be there to answer questions and complete your registration.  There will be face painting too!  Hope you see you there!
This summer marks the third annual GET WILD! summer environmental education camp.  Children will learn more about local ecosystems through play and exploration.  Games, hikes, gardening, crafts and out trips are the main activities lead by local Wildsight Golden educators. The camp runs weekly and provides after-camp-care to children 7-12.  This program is for those parents who want their children to be outside and come home stoked, dirty and happy.
Summer 2017 we will be running our camp during the weeks of
July 4 – 7th
July 10 – 14th
July 17 – 21st
July 24 – 28th
August 7 – 11th
August 14 – 18th
August 21 – 25th
Camp hours are from 9AM-3PM, Monday to Friday.
Rates per week by Cheque, E-transfer, or Cash:
Early sign up (before June 24) $180
Regular rate (on and after June 25) $200
Daily Drop-in rate $50
(or Daily drop-in rate on Out-trip Thursdays $70)
Daily after-camp-care rate, 3pm-5pm $20
Family's registering multiple children and/or for multiple weeks receives a $10 discount after their first registration!
Activities include: OUT-TRIPS!, nature stories, local hikes, bird-watching, community gardening, take home art from nature, sports, community public art projects and volunteering, fun environmental education lessons, music and drama, survival skills, swimming, campfire songs and games, and much more outdoor fun!
Ask us about our "Send a Kid to Camp" sponsorship program, we have a limited number of one time $100 subsidies available.
To participate in the "Send a Kid to Camp" as a sponsor, to apply for a subsidy, or for any additional information
Contact Madeleine, Camp Coordinator at getwildcamp@gmail.com
PDF2017GW!Camp registration form
Get Wild's mission is to inspire youth to connect with our community and nature through fun inclusive outdoor activities.