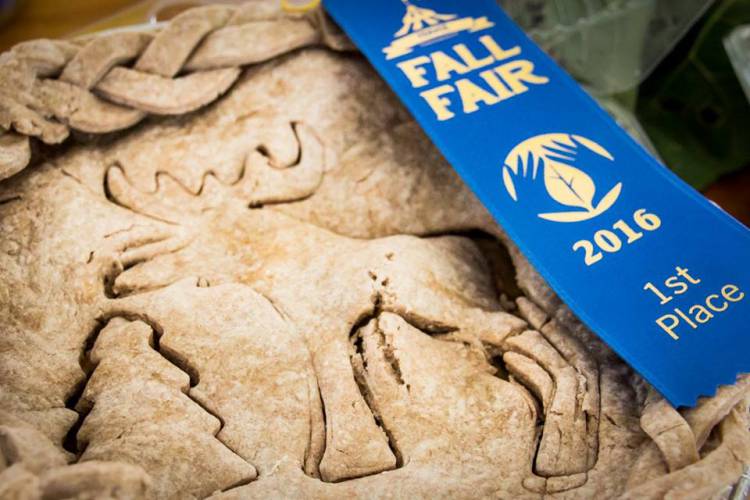 It's back for the third time — the Fernie Fall Fair! As part of Fernie Chautauqua, Wildsight Elk Valley is putting on this fun, family friendly event that is as unique as our community. The Fall Fair is a grass roots public event that encourages people to bridge rural and urban living by promoting agriculture, recreation, household arts, and gardening. It is our goal to showcase healthy, farmstead living and promote the importance and achievability of sustainable food production in the Elk Valley.
Joining us are the amazing vendors from the Fernie Mountain Market who will have their fruits, vegetables, handicrafts and more for you to take home and enjoy! Of and course there are classic carnival games and races for the whole family. 3-legged races, potato sack races, bubble gum blowing, tug-o-war, cake walk and more will be there for you to take on the challenge! Bushel basket ball toss, tin can alley, ring toss and other classic games are sure to keep you entertained and what Fall Fair would be complete without a chili cook-off and Blue Ribbon bakers vie for wins in the pie, cakes, preserves and bread categories. Start warming up your taste buds now!
Stay up to date on all things Our Harvest Fall Fair on Facebook or contact Courtney at elkvalley@wildsight.ca for more info or to volunteer for the Fernie Fall Fair. Mark your calendars for Sunday, September 17!
NEW THIS YEAR SO FAR: Live music with Good Valley, Rick Miller and TBA musical acts. The Fernie Quilt Guild will be putting on a display and fun facts exhibit, and the Fernie Homesteaders will be joining us!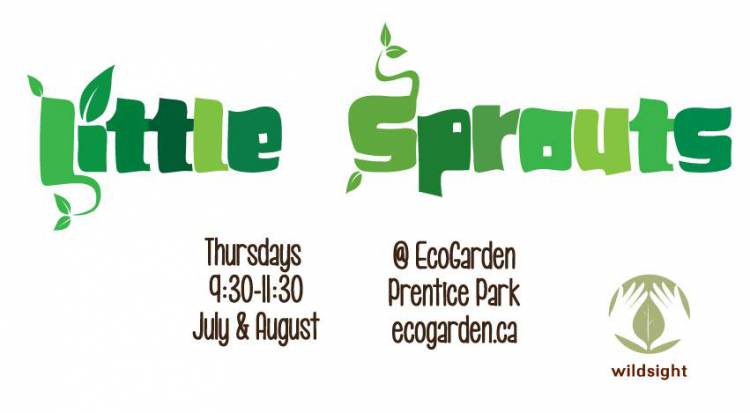 The Little Sprouts in the Garden program runs every Thursday at the EcoGarden in Prentice Park in July and August from 9:30-11:30am.
This program is facilitated by the Wildsight Elk Valley Branch and aims to support families with young children to engage with nature in a garden setting.
The programming is aimed for children 0-6 and their caregivers. Participants are welcome to drop-in for part of the morning, or stay for the entire time. Please note that all participants will be asked to sign a waiver/photo release form to participate and that when program capacity is met, a sign will be placed outside the EcoGarden gate.
Although we have a planned program for each Little Sprouts session, we welcome caregivers to follow their child's lead when participating. Signage throughout the garden will help you guide your children through multiple garden activity stations set up for you to explore. Each week our program facilitators will also share interesting, theme-based activities to engage with you and your child. The EcoGarden sandbox, dirt zone & water table play areas will be open for your use. Also included is a story zone, snack table and a crafting area all based around a weekly nature-based theme. We can't wait to see you in the garden!